This was going to be a blog post about some of the cool things the Indian Space Research Organization (ISRO) has been doing. Instead, it's a blog about bullshit.
I'm currently traveling in India, nearly two weeks into a two-month stay (that may be the reason why my recent blog posts haven't been of the best quality lately—sorry). I've wanted to write on a few topics related to India and it's flourishing technology sector. For this week's post, I had planned to visit the Indian Space Museum outside of Thiruvananthapuram on the southern tip of the Indian subcontinent.
Spoiler: it did not go well.
I rented a scooter where I'm currently staying in Varkala Beach, about 35 kilometers away from the Space Museum. The website said they opened to the public at 9:30am. I left here just after that.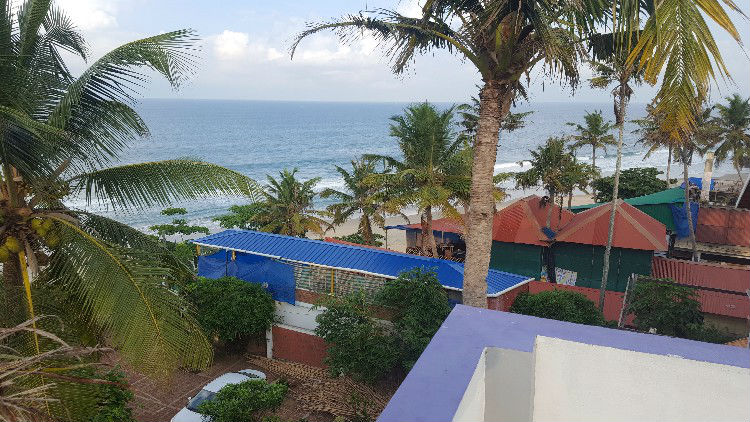 The journey wasn't an easy one. Temperatures in South India at this time of year are in the mid-30's, with 90% humidity and the intense sunshine of the equator. I also had to scooter through semi-rural India, on narrow roads shared with buses, cars, rickshaws, motorcycles, pedestrians, bicycles, and sometimes cows. All in the name of science, of course.
The main road took a long looping route that was about 50% longer than the route I planned out. Keeping mainly to the back-roads, I was limited to about 30-40 km/hr most of the time. People drive like maniacs here, overtaking each other at every opportunity—even while going around a blind corner. Some sections of the road are so narrow that you have to pull over into the sand to avoid oncoming buses, which typically hog the road and bully smaller vehicles around. In short, getting around in India can be exhausting.
My travel companion and I passed a lot of excited and waving children, confused-looking old people and, strangely, lots of Christian churches. One of the sites along the way was Anchuthengu Fort (also called Anjengo Fort), built by the British East India Company in 1696 and used as a base from which to exert control over the west coast of India. There was an uprising in 1697 and a full on rebellion in 1721, but in each case the British prevailed. India didn't have rockets back then.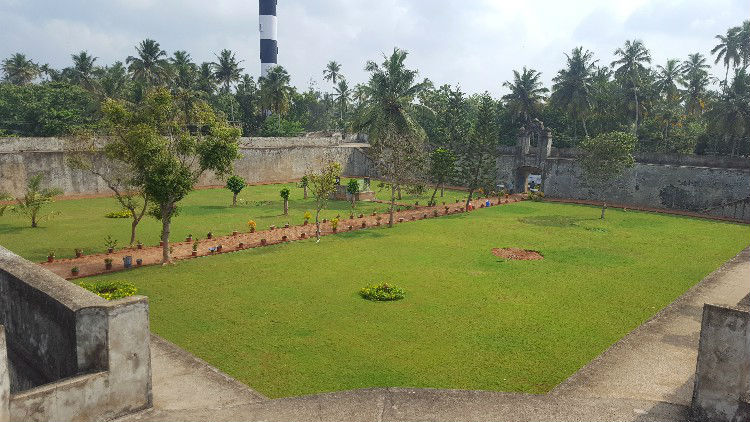 I guess nobody at the time could have predicted that a few hundred years later an independent and democratic Indian nation would be designing and building its own rockets and satellites, including a Mars orbiter, just 20 kilometers away.
India is weird. As I passed dilapidated houses, I couldn't even wrap my head around the idea that I was en route to a Space Museum and India's premier space center. But then the first roadblock came.
I followed Google Maps right up to a locked gate being overseen by an aloof guard. He probably wasn't used to receiving visitors. We said we wanted to go to the space museum, and he directed us towards the main entrance a few kilometers away. No problem, I thought. They were probably working on some top-secret space stuff behind that locked gate, so I could understand the security measures.
We arrived at the main entrance and drove straight in. There were some guys standing by a little hut not paying attention, and the Space Museum was still a ways down the road. As we passed the hut, we realized there was another locked gate up ahead. Then we heard yelling behind us.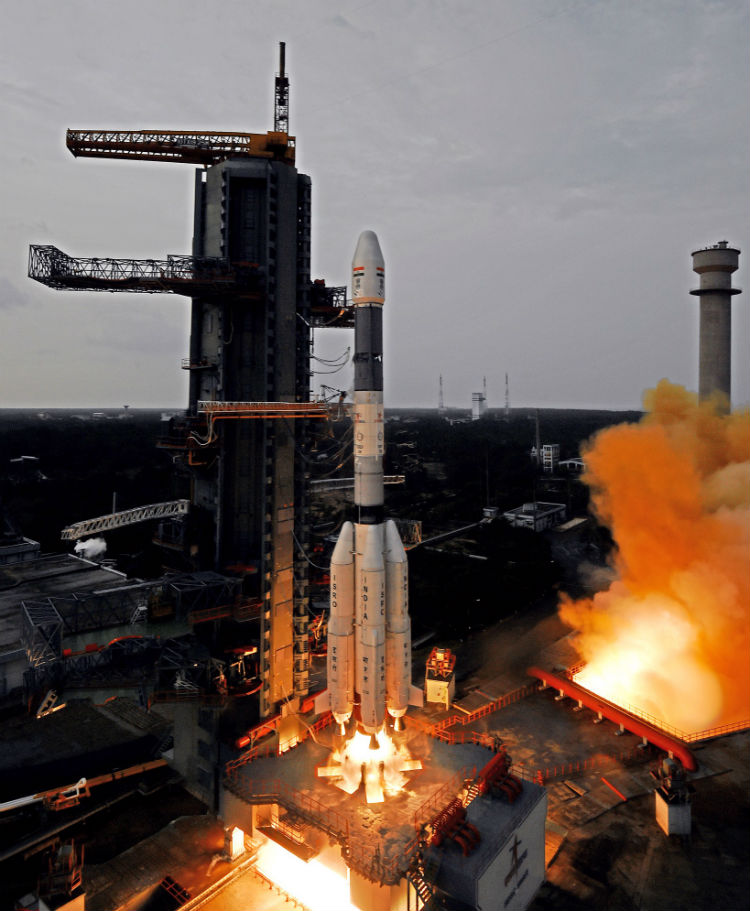 We looked back and a couple of angry guys with big guns strapped to their backs were yelling at us and making strange hand gestures. We hadn't been in India long enough yet to figure out what some of these intense hand gestures meant, but they didn't look too encouraging.
To make things more complicated, their English wasn't good. This was the first sign that this Space Museum thing was going to be more of a misadventure than I initially thought.
The guards told us to come back to the little hut by the entrance. We parked and walked inside. Everybody, including us, seemed confused. We repeated "Space Museum" a few times.
Someone was finally able to communicate that we needed a special permit in order to go to the Space Museum. Apparently we could get this permit from the space center's public affairs office, located approximately 5 kilometers away. Discouraged by this turn of events, we scooted off in that direction.
I had a feeling we were doomed, but I tried to stay optimistic. I figured someone at this public affairs office would be able to straighten all of this out. Maybe I just needed to pay some entrance fee. Maybe most visitors to the space museum go there with an organized tour, on a big air-conditioned bus. Maybe I should have looked into that. It was probably just weird to them that some foreign tourist rolled up on a scooter unannounced.
We arrived at the public affairs office and none of them seemed to have good English either—or they were pretending so that they didn't have to deal with us. Either way, they seemed reluctant to help. When I asked if we could get a visitor pass to the Space Museum, the first word I got in response was "no."
I was then told that only Indian citizens are allowed to visit the Space Museum. My heart sank. This seemed discriminatory in some way. They didn't even ask if I was Indian or had an Indian residency. They just looked at my skin color and said no. A proper explanation was not given.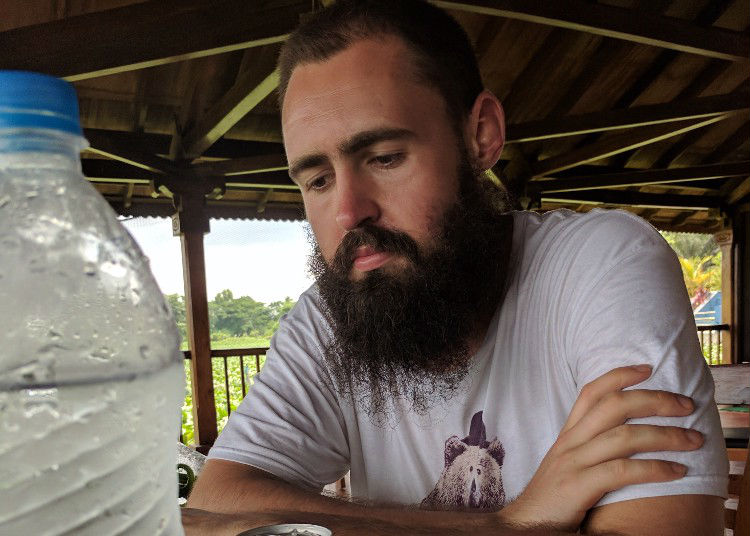 All I wanted to do was visit a damn museum. It was on a map. It had several great reviews online (all by Indians, allegedly). The website said open to the public. Nowhere was there any information relating to foreign visitors being banned from entry. I had even asked some Indian people I'd met, and they said the Space Museum was worth visiting. Even they didn't know about this apparent ban.
I'd ridden a scooter for well over an hour through the sweltering back-roads of South India just to be turned away, with no reason given. I'd ventured there in order to learn and share through this blog, but to no avail.
I ended up stopping at a place with the words "Tourist Park" in it. It cost me 10 cents to enter. They had a floating cafe, but they didn't really have anything there to cool off with. It's low-season for tourism in India right now because it's so hot, and the park was semi-abandoned. After a brief walk-around in the oppressive sun, we decided to head back to our homestay, some 45 kilometers away in the mid-day heat.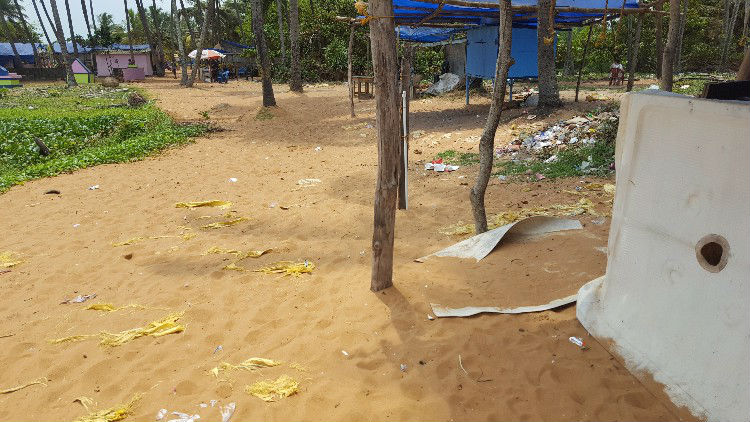 All told, we traveled nearly 100 kilometers by scooter for nothing, contracting sunburns and a mild case of heat-stroke in the process. And now this week's blog post is just a just shitty rant.
I'd wanted to write an encouraging article about how, despite all of its problems, India has been able to achieve several impressive technological milestones. How developing nations don't necessarily have to follow the trend of coal-powered industrialization, goods-manufacturing, and environmental destruction (though these things are still present in India) as seen in places like China. How India has been able to mitigate some of the pitfalls of urbanization by trying to focus heavily on technology and sustainability.
But that's not this article. Maybe I'll just have to save that one for another time.
As part of my travels in India (and later Southeast Asia), I'm also doing a travel blog and a small fundraiser for an NGO. Check it out here: http://allfarness.com/